Hi Pembaca Setia FlashCloud Blog,
Tim Flash Cloud ingin berbagi mengenai cara memperbaiki NTFS drive di linux tanpa menggunakan Windows OS. Sejak kemarin, saya coba mengkases samsung seagate exapansion drive saya, tetapi ada error sehingga tidak bisa diakses.
1. Hal yang dilakukan menghubungkan hardisk seagate kamu ke laptop.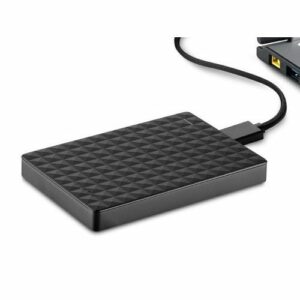 2. Kemudiam, "unmount" partisi NTFS menggunakan perintah tersebut. Tolong di catat, perintahnya adalah "umount" dan bukan "unmount"
[~]$ sudo umount /dev/sdc2

ketika keluar respond
"device /dev/sdc2 is busy."

3. Ketika ada respond perintah yang dilakukan kita harus melakukan unmount dengan menambahkan perintah "lazy"
sudo umount -l /dev/sdc2

-l means lazy / force to umount.
4. Software package yang harus kamu pastikan sudah terinstall adalah ntfs-3g, kamu dapat melakukan perintah berikut untuk melakukan instalasi :
Ubuntu 18, 20
sudo apt install ntfs-3g -y

atau
sudo apt-get -y install ntfs-3g

Fedora 30, 35
 
sudo dnf -y install ntfs-3g

5. Sekarang jalankan perintah dari software ntfs-3g untuk melakukan pengecekan dan perbaikan harddisk rusak atau corrupt : 
 
sudo ntfsfix -b -d /dev/sdc2

b: clear-bad-sectors — Clear the bad sector list,  adalah membersikan dari daftar sektor yang tidak baik atau error.
d: clear-dirty — Clear the volume dirty flag, adalah memberikan tanda
6. Jika perintah  tersebut berjalan dengan sukses, kalian akan mendapatkan pesan seperti yang akan sebagai berikut
[~]$ sudo ntfsfix  -b -d /dev/sdc2 
Mounting volume... OK
Processing of $MFT and $MFTMirr completed successfully.
Checking the alternate boot sector... OK
NTFS volume version is 3.1.
Going to un-mark the bad clusters ($BadClus)... No bad clusters...OK
NTFS partition /dev/sdc2 was processed successfully.

Sekarang kalian tinggal melakukan mount disk tersebut kedalam notebook kalian, harusnya saat ini harddisk external anda sudah berjalan dengan baik dan bisa digunakan kembali.
Terima kasih,
Salam Sehat dan Sukses selalu.